APIPA 2013 Conference Instructors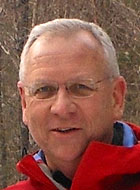 David R. Hancox
Dave is the CEO of his company that provides advisory and management services to government and private sector organizations. His focus is on the right control systems that make for highly effective management performance.
He is the former Director of State Audits in the Division of State Government Accountability in the NYS Comptroller's Office. With more than 36-years of audit experience, he transformed many of the audit functions within the office to a modern, risk-based approach, using the latest audit and data analysis and mining techniques to find fraud, waste, and improper transactions. Using these more modern techniques, the Medicaid auditors in the State Comptroller's Office were able to find close to $2 billion in improper payments.
He is co-author of two books: Government Performance Audit in Action (The 3rd Edition was published in January 2008) and State and Local Government, Program Control and Audit: Handbook for Managers and Auditors. He is on the faculty of Siena College and The Graduate School's Government Audit Training Institute in Washington DC.
He is an international speaker and in frequent demand in the government audit and financial management community on audit and management-related topics. He is past regional vice president of the Association of Government Accountants and a past president of the New York Capital Chapter of that organization. He is currently on the Financial Management Standards Board Committee. He is also past president of the Albany Chapter of the Institute of Internal Auditors and a past member of the International Government Relations Committee and the Emerging Issues Committee. Dave contributes articles to various professional journals that challenge the traditional audit approaches that have failed to find the frauds in major organizations. He's listed in Marquis's Who's Who in the World, Who's Who in America and Who's Who in the East. He is a Certified Internal Auditor and a Certified Government Financial Manager.
In 2005, Dave was selected as the Educator of the Year and in 2007 he received the National President's Award from the Association of Government Accountants.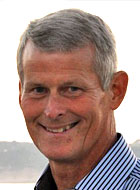 Mark E. Gebicke
Mark E. Gebicke is currently an independent consultant with over 40 years of experience reviewing executive branch programs and teaching auditing techniques. Mr. Gebicke retired from the United States Government Accountability Office (GAO) in April 2005. He was then employed for 3 years as a Management Consultant to both Justus Builders of South Carolina and the GAO. He has been an instructor for The Graduate School since 2008.
As a Manager Director and an expert in reviewing and improving federal programs, Mr. Gebicke worked closely with top officials from NASA, DOD, Army, Navy, Air Force and the Marine Corps. He led numerous GAO reviews and provided congressional testimony on the above agencies in the areas of personnel, readiness, logistics, budget, operations, anti terrorism, and weapon systems.
In addition to his work at the agencies mentioned above, Mr. Gebicke has managed performance reviews at the Department of Justice, Federal Reserve, Federal Deposit Insurance Corporation, the US Postal Service, and the Department of Energy.
During his last 5 years at GAO Mr. Gebicke conceptualized, developed, and implemented GAO's Professional Development Program and was responsible for the management of over 200 new GAO staff annually. He also advised GAO's classes of SES candidates or how to best meet the challenges of entering the Senior Executive System. Lastly, Mr. Gebicke trained GAO staff on subjects such as project planning, interviewing skills, and presenting testimony.
Mr. Gebicke holds a Bachelor of Science Degree from High Point University and a Masters of Science Degree in Governmental Administration from George Washington University. He has received numerous awards throughout his career with the GAO.
Mr. Gebicke teaches the following courses for the Graduate School: Interviewing Techniques for Auditors, Presentation Skills for Auditors, Skill for Leading and Managing Audit Projects, Auditing Performance Outcomes, and The Governmental Audit from Planning Reporting.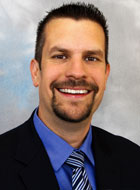 Michael J. de Leon
Mr. de Leon has more than 15 years of experience consulting with governmental entities on pension, retiree health, duty disability, retiree life insurance, and other benefits. He currently leads the public sector retirement actuarial practice for Deloitte Consulting and is a senior manager based in Minneapolis, Minnesota.
Mr. de Leon has led teams providing GASB valuations under statements 16, 25, 27, 43, and 45 to all levels of State and Local government and higher education. He has developed new and innovative plan designs for pension and retiree health systems to lower costs and minimize volatility. Mr. de Leon is a subject matter expert supporting Deloitte's public sector audit practice. He has testified to governmental bodies and provided expert witness testimony on a range of retirement benefit topics.
Mr. de Leon is a Fellow of the Conference of Consulting Actuaries (CCA), an Associate of the Society of Actuaries, an Enrolled Actuary under ERISA, a Member of the American Academy of Actuaries (AAA), and an Associate of the National Association of State Retirement Administrators. He is also a member of the CCA Public Plans Committee and the AAA Public Plans Subcommittee.
Mr. de Leon received a Bachelor's of Business Administration in Actuarial Science from Georgia State University.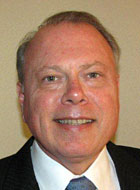 Stephen L. Morgan
Stephen L. Morgan, CIA, CGAP, CGFM, CFE, is currently the President of EGAPP, Inc., Excellence in Government Accountability and Performance Practices, a company that specializes in training government auditors and managers. Mr. Morgan is the former city auditor of Austin, Texas, who directed a full scope audit office that conducts performance audits, fraud investigations, and consulting engagements. Mr. Morgan played a key leadership role in helping the City of Austin evolve its performance measurement and management system into a model for other government organizations. Before joining the City Auditor's Office, Mr. Morgan was an evaluator in the U.S. Government Accountability Office's National Productivity Group.
Throughout his career, Morgan has instructed, designed, and delivered courses on performance measurement, management, and auditing. For over 20 years he has served as a faculty member for the Graduate School and the Government Audit Training Institute in Washington, D.C. In this role, Mr. Morgan taught courses to government auditors in the United States and to Pacific Islands Public Auditors. He has also gained international experience from speaking at five IIA global conferences in Washington, D.C., Amsterdam, Houston, Johannesburg, and Kuala Lumpur.
In May 2009, Mr. Morgan received the Victor Z. Brink Memorial Award, IIA's highest award for leadership and service to the global internal auditing profession. In May 2007, Mr. Morgan accepted the National Intergovernmental Audit Forum's Excellence in Government Performance and Accountability Award from the Comptroller General of the United States. Also, in March 2002, Mr. Morgan became the fourth annual recipient of the Harry Hatry Distinguished Performance Measurement Practice Award from the American Society of Public Administration honoring his lifetime of contributions to public service.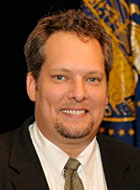 David Rykken
David Rykken is a Supervisory Public Health Advisor at the Office of the Assistant Secretary for Preparedness and Response. He manages the Federal Project officers for the Hospital Preparedness Program (HPP), belongs to many national interagency committees and is working on the interagency alignment initiative.
David has a Postgraduate Diploma in Public Health Leadership and Management from the Fiji School of Medicine, a MPH in Policy and Administration from the University of North Carolina and a Diploma from the United States Naval War College as well as a BA from St. Olaf College and a teaching certificate in ESL.
David was the Chief of the Ancillary Services Division, in the Bureau of Hospital and Clinical Services, Ministry of Health (MOH) Republic of Palau (ROP). Other duties included: the HPP Coordinator, the HRSA Area Health Education Center Academic Coordinator, the HRSA Pacific Clinical Training Coordinator and the CDC Distance Learning Coordinator.
David has organized and conducted HSEEP, NIMS, OSHA, Hazmat, Grants Management, Basic Life Support, Crisis Counseling, First Responder, Communications and other competency based trainings. He has taught all of the Graduate School courses that lead to the Certificate in Grants Management and stays current on issues related to oversight and monitoring of grants. He has assisted GAO and OIG with program reviews.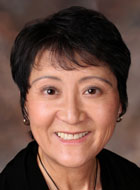 Jeanne Yamamura
Dr. Yamamura brings to APIPA more than thirty years of experience in industry and academia. She is licensed as a CPA in California and Nevada. She began as an auditor with Peat, Marwick, Mitchell & Co. (now KPMG) in San Francisco, California, and moved on to work as an Audit Manager for Touche Ross & Co. in the Commonwealth of the N. Marianas. She provided internal audit services for county government and for an international financial services company. She has also worked in a variety of positions ranging from Assistant Controller to Vice President of Finance in the savings and loan industry.
Following the completion of her doctoral studies at WSU, Dr. Yamamura taught accounting information systems and auditing at the University of Nevada Reno (UNR). In 2005, she served as Chairman of the Nevada Society of CPAs, the first academic to hold the position in the organization's 58-year history. In recent years, she has been providing training to island governments throughout Micronesia and the Virgin Islands, teaching students in a sustainable MBA program, and developing content for online MBA programs.
She has written articles appearing in the Journal of Accountancy, the CPA Journal, and the Internal Auditor as well as numerous academic journals. Her research focuses on the management of professionals and includes examination of factors impacting ethical judgments as well as the impact of cultural differences.
Dr. Yamamura received a Master of International Management from Thunderbird, American Graduate School of International Management in Glendale, Arizona, and a Ph.D. in Business Administration – Accounting from Washington State University in Pullman, Washington.